Description
Electronic Throttle controller is a throttle response controller. It removes response delays on your electronic accelerator pedal. Effectively, it allows your engine to respond faster. As a result, your car can be accelerate faster.
Comes in 8 different driving mode
F1 (Comfortable mode) – Maximum performance improvement 25%.
F2 (Sport mode) – Maximum performance improvement 50%
F3 (Sport+ mode) – Maximum performance improvement 75%
F4 (Racing mode) – Strong push back speed, flying sense of driving. Maximum performance improvement 100%
EC (Economy mode) – Designed for economy by reducing the accelerator response time. Fuel saving up to 3-8%
AAA (Mode weakening button)
SSS (Mode enhancing button)
OFF (Standard mode)
---
Small and easy to access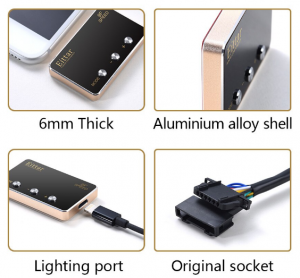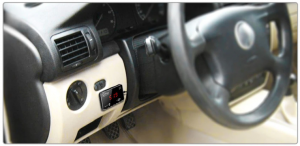 (FREE INSTALLATION)
---
Disclaimer
Electronic throttle controller makes accelerator pedal more responsive and faster to start. Electronic throttle accelerator is not an active signal equipment, but a passive receiving signals and then transfer out of the equipment, does not destroy any of the original car line. If the equipment is broken, no power, it is equivalent to a physical adapter, the car will only turn to the original car mode, will not cause load on the car, can be said to be zero damage to the car, commonly used ecu throttle controller can also reduce the engine carbon deposition. Now the accelerator is more intelligent, faster or slower, all depend on you. No matter what kind of road conditions can cope with. The installation also does not destroy the car. It can be installed without any tools and can be done in 10 minutes, plug and play.
This is a 3rd party accessories, USER will be directly deal with 3rd party installer/supplier.
PROTON shall not be responsible or liable, whether directly or indirectly, for any damages on products or to the car.
---